Why should you be asking about your coverages more than prices? Because your coverages is what protects you in the worst of situations.
We understand the economic pressures have on customers looking for the cheapest deal possible. We live in the real world and understand that the bottom dollar is important to our budgets. However, we also know that when it matters most, coverages are what protects you. This is why you should be talking to your insurance agent about coverages more than prices.
Whether it be home, auto, life, or anything in-between, when looking for insurance, prices are important but being covered properly is essential. Insurance is about being able to protect your current assets and being able to put you back in that same position if the worst happens.
For instance, if you were to lose your home in a fire but didn't have coverages that matched your newly renovated home, you might not be able to rebuild to the worth of what you had.
You should be asking your insurance agent about your coverages. You may find yourself surprised at how underinsured you are.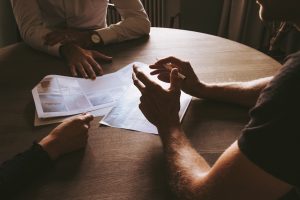 With an independent agency like Inman Insurance, our agents look at what you need for coverages and then look at our various companies to find the best deal.
No one plans on the worst happening, no one expects it. When it hits, you need the assurance that you will be taken care of.
Get your quote today!