No one really wants to think about buying life insurance. But with the outbreak of Covid 19 the awareness of our mortality has been ever present in our minds.  If someone depends on you financially, life insurance is a subject you can't avoid. Buying life insurance doesn't have to be hard.
Every individual's life is different. We don't know what the future holds but life insurance can provide security for the unknown.
The thought of needing it one day is unpleasant to say the least, but losing a loved one is a reality that has hit a lot of people lately.  If anyone depends on your income, they would most likely struggle if you were to pass away. That's the number one reason life insurance is so vital to have. There are many different types of life insurance policies, but basically, they all pay cash to your loved ones when you die. Money from life insurance can be used to cover daily living expenses, a mortgage, outstanding loans, funeral expenses, college tuition and other essential expenses. It's the best way to help your loved ones be in a good financial place if you and your income were no longer in the picture.
Individuals getting closer to retirement may be losing their employer-provided plan and yet they want to still leave something behind for their spouse or other loved ones.  Therefore, it is a normal time for them to start looking at new life insurance options.  Unfortunately, it is also a time that rates start to increase so finding companies that create products just for this age group is important.   Many people have gone their whole lives without any life insurance and are just now realizing the importance of having a plan.  It isn't too late!  There are options for you.
Couples in the process raising their kids tend to buy life insurance to provide for paying off a home, providing a college fund and to relieve some of the stress when the unexpected happens. Life insurance is not a replacement for the loved one but it can provide more time for grieving and pay off debt to make their surviving family's life a little easier. Life Insurance can fund a child's daycare expenses, keep the parent at home a little longer or pay for a college tuition or trade school. It is a logical and responsible way to prepare for a tragedy that we hope and pray doesn't happen too soon.
Younger individuals are less likely to think about having to buy life insurance policy even though this is typically one of the least costly times to buy a plan. If you're young and healthy you might think you are invincible.  Over the last couple years, we've learned that no one is exempt from sickness.  Life insurance bought when you are young can be an investment. Most importantly it allows you to secure a policy before a health problem or a career choice makes you ineligible.  Individuals that go into high-risk careers are less likely to be able to get a policy. There are plans that can follow a child throughout their life.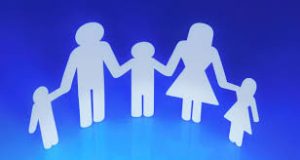 Whether you are single, married, have kids or live a nomad lifestyle, there are options for life insurance that can fit any lifestyle and budget. The agents at Inman Insurance can help. We know the importance of taking care of your loved ones. Here at Inman Insurance, we know that everyone's situation in life is different. We have a wide variety of insurance options and would love to talk to you about your options. Give us a call at 573-729-4534 or email us at info@inmanins.com.